Carpenter Center
for the
Visual Arts
Opening October 6, 2023: This Machine Creates Opacities: Robert Fulton, Renée Green, Pierre Huyghe, and Pope.L. Image: Pope.L, Corbu Pops, 2009. Courtesty of Carpenter Center for the Visual Arts and William Pope.L. Photo: Shiloh Cinquemani.

In Conversation, 2020–2021: Dialogues with Artists, Curators, and Scholars. Carpenter Center for the Visual Arts.

Candice Lin: Seeping, Rotting, Resting Weeping. A publication that chronicles the creation of a newly commissioned body of work by Los Angeles–based artist Candice Lin during the COVID-19 pandemic.

B. Ingrid Olson: History Mother and Little Sister, an exhibition catalogue with innovative book design, and extensive documentation of the 2022 site-specific installation at the Carpenter Center.

Carpenter Center Conversations. In Conversation: Candice Lin, C. Riley Snorton, and Hentyle Yapp. Carpenter Center for the Visual Arts.

Free and open to the public
Open Tuesday - Sunday, 12 - 5pm
Click here to read our visitor guidelines, accessibility, policies, and directions information.
We look forward to your visit!
---
About
Carpenter Center for the Visual Arts at Harvard University is housed in the only building in North America designed by Swiss-born architect Le Corbusier. It hosts the Department of Art, Film, and Visual Studies, exhibition spaces, and the Harvard Film Archive.
---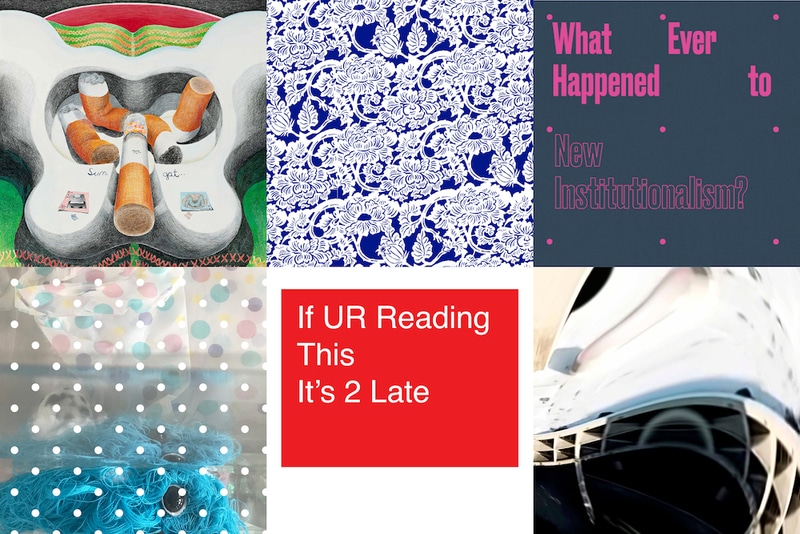 Making books with artists is central to the Carpenter Center's mission. Our publishing program complements our commission-based curatorial program, with a focus on new scholarship and texts, and an artist-involved design process. Many of our books are co-published with our institutional collaborators, and they are distributed by D.A.P.
Visit our Publications and Bookshop tab for more info!

Department of Art, Film, and Visual Studies is home to a range of studio and theoretical studies in the arts at Harvard University. It offers courses in painting, drawing, sculpture, film, video and animation as well as photography, film history and theory, and contemporary art.
---
Harvard Film Archive presents films each week in a 200-seat theater featuring state-of-the-art film and digital projection, regularly hosting filmmakers to discuss their work. The archive holds over 25,000 audio and visual items from around the world and almost every period in film history.
Now Showing
FROM THE HARVARD FILM ARCHIVE COLLECTION …
September 4 – December 15
I HEARD IT THROUGH THE GRAPEVINE WITH JAMES BALDWIN
October 16 – 29
FILMMAKER, GUEST WORKER: ZELIMIR ZILNIK'S EXPATRIATES
October 20 – November 11